Lightroom for everybody with "Essential development" by Sean McCormack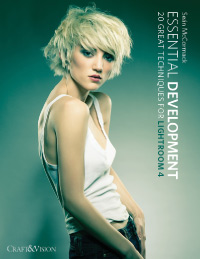 I was the lucky one. When I first started with digital photography in a serious manner, Lightroom was already on the market. Advised by my husband, I downloaded and started using it right away. I never realized that there might be any difficulty with processing or organizing large amounts of RAW files. The non-destructive processing is natural to me. So are presets and batch editing (although I hardly ever use the latter).
Yet, as much as I find it hard to believe, there are people out there who have never tried Lightroom. If you are one of them, you might want to take a look at Sean McCormack's "Essential development. 20 great techniques for Lightroom 4" released last week by Craft & Vision. Just download a free 30-day trial of Lightroom form Adobe web site and give a try to the Develop module with the e-book as instruction. In no time, you will get familiar with this very powerful post-processing software.
I was trilled to see that even advanced user can learn a thing or two from "Essential development". There is a good mix of basic information and more advanced and creative techniques. All well illustrated with both example images and also screen shots showing Lightroom menues for easy reference. For each step he talks about, Sean introduces more common, but also many obscure shortcuts to simply your workflow. He also talks about expending the Lightroom capabilities, for example, when introducing Camera Profiles, he explains how to use ColorChecker Passport to build custom profiles.
Sean is not holding back on his years of experience using Lightroom. The introduction to local adjustment brush goes into really advanced dodging and burning for portrait retouchers. The step by step tutorial in which he explains how to re-shaping the models face is something every portrait photographer should be familiar with. When he talks about use of graduated filters, he not only explains how to use it instead of glass filters when photographing landscape, but also how to emulate the miniature effect of tilt-shift lenses. The post-corp vignette can be re-purposed to achieve the rounded-edged frames as explained in one of chapters.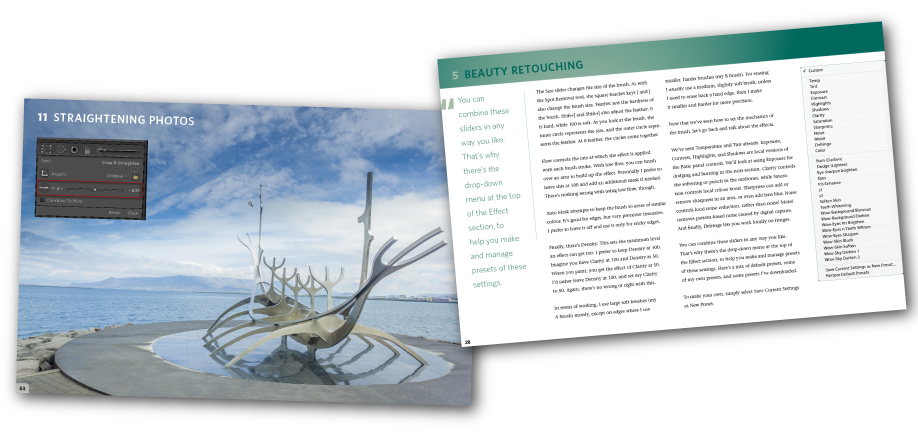 And did I already mention, that "Essential development" is not just an e-book? It is a whole package with 85 Lightroom presets, ranging from basic adjustments like Clarity or Saturation, to fake HDR and whole suite of toning effects. Of course, in the e-book you can learn how to build your own presets, but before that, there is no better way to extend your creative options with those ready to go presets.
I love how many creative techniques I learned, and you can, too, if you click here and get "Essential development" package right now. Use one of the discount codes until they expire the day after tomorrow (on Tuesday, October 23, 2012, 11:59pm PST). Use code DEVELOP6 at checkout to save a $1 off the price of the whole "Essential development" package (e-book with presets). You can also use code DEVELOP20 at checkout to get 20% off your purchase of 5 or more e-books from Craft & Vision ever growing collection.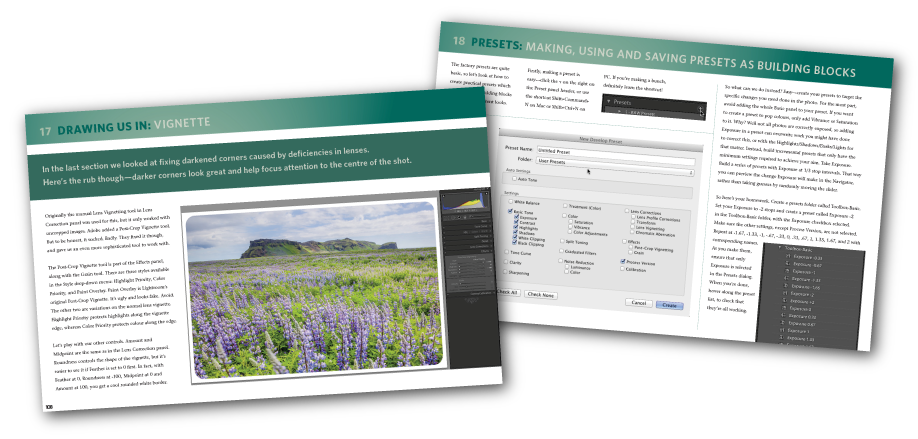 The links in this post are affiliate links. See details of our affiliate policy here.